Slow-Cooked Shredded Citrus Chicken
A family friendly healthy, comforting and delicious slow cooker meal. The perfect cozy meal for a cold winter day that is also packed with vitamin C for an added immune boost. This makes super soft chicken that can be baby friendly too (just leave out the options of tamari and honey).
Ingredients
4–5 chicken breasts or 8 boneless skinless chicken thighs
5–6 garlic cloves, minced
1 cup orange juice
½ cup olive oil
½ tsp. cinnamon
Optional: ¼ cup tamari or soy sauce (for more tang and saltiness)
Optional: 2 tbsp. honey (for added sweetness)
Salt and black pepper to taste
Instructions
Sear chicken in a skillet with some olive oil and season with black pepper and salt, 2–3 minutes per side or until the chicken is slightly browned. This is optional, but highly recommended.
Mix orange juice, olive oil, spices, and minced garlic; set aside. Add tamari and honey, if you choose to.
Place browned chicken in slow cooker and top with orange-juice sauce.
Let cook on low heat for 6 hours or until cooked through.
Shred chicken and make as a "pulled" chicken sandwich with some slaw, or serve over rice or quinoa with a side of veggies.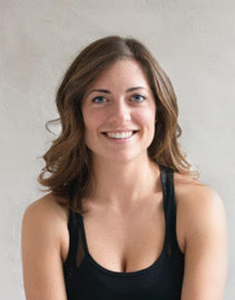 Angela Wallace, MSc, RD
A registered dietitian with the College of Dietitians of Ontario, personal trainer, and family-food expert who specializes in women and child nutrition and fitness, she loves helping families get healthy together.
eatrightfeelright.ca