Travel Tips for Your Dream Vacation
From posts on social media to conversations with friends, it seems like many of us are taking an overdue vacation. It may have been a while, so here are a few reminders to make sure your well-earned escape proceeds "without a hitch."
Let's start with some logistics. If you travel exclusively with carry-on luggage, liquids, creams, and aerosols can not exceed 100 ml per individual item. Organize them in an easily accessible one-litre-sized resealable bag to help with security and customs checks. In addition to standard daily essentials, and sunscreen required for sunny destinations, we've got some suggestions to help keep you in top health, no matter your destination.
If you're flying to a different time zone, or are simply too excited to sleep, some melatonin, passionflower extract, or a botanically based sleep formula can help you get the most out of your vacation. For antibacterial and antioxidant support, pack a small bottle of oregano oil. A few drops go a long way; plus, the robust scent of oregano on your breath may help fellow travellers respect your personal space. Grapefruit seed extract is another must-have for travel. Its versatility will help ease abdominal upset or make a great antibacterial rinse for market-fresh fruits and vegetables. A few drops in your water bottle can ease your doubts, either for drinking or when rinsing after brushing your teeth. It also works well to sanitize surfaces including kitchen and bathroom counters.
The sun-and-surf can take its toll on your skin and hair. Moisturizing with some organic argan oil at the end of the day can work wonders. Staying well-hydrated can mean different things while on vacation. Adding some electrolyte powder to your water bottle can help avoid dehydration and cramping. Should a few too many "Tiki Bar" beverages make you feel like you're the one that went through the blender, the amino acid ʟ‑cysteine in supplement form can help with recovery.
Most importantly, make sure to bring along some probiotics, as both your immune system and your digestive system may face novel challenges such as insect bites or digesting exotic dinners or snacks from local vendors' carts. Many trips have been spoiled by traveler's sickness. A broad-spectrum, enteric-coated probiotic can save your dream vacation from becoming a nightmare. Look for a formula including the probiotic yeast Saccharomyces boulardii: It crowds out harmful bacteria and neutralizes their toxins, a little like putting up a "no vacancy" sign for these unwanted guests.
Cheers to a well-deserved break! Soak up some sun and make some memories—you deserve it!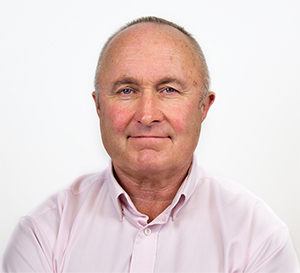 Gordon Raza, BSc
A graduate in biology from Acadia University, Gord serves as the supplement specialist for Flourish where he shares his unique perspective on natural health products, nutrition, and active living.