Roasted Brussels Sprouts with Pecans and Cranberries
Ingredients
1.5 lb. Brussels sprouts, trimmed and halved
¼ cup dried cranberries
¼ cup toasted pecans
2 tbsp. New Roots Herbal's Heart Smart Extra Virgin Organic Olive Oil
1 tbsp. balsamic vinegar
1 tsp. fresh rosemary leaves, chopped
1 tsp. thyme leaves, chopped
Salt and freshly ground black pepper to taste
Instructions
Preheat oven to 400 °F (205 °C). Clean and cut Brussels sprouts in half. In a bowl, toss with oil, balsamic vinegar, rosemary, salt, and pepper. Be sure to include all of the leaves that may have separated, as they will toast up nice and crisp!
Arrange on a large baking sheet and roast for 20 to 25 minutes, until tender. Be sure to toss the Brussels sprouts halfway through. If using an air fryer, bake for 12 minutes.
Before serving, toss roasted vegetables with roasted pecans and cranberries. Finish dish with a drizzle of olive oil. Serve hot.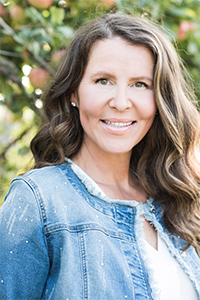 Tammy-Lynn McNabb, RHNC
A registered holistic nutrition counselor and television host/producer of Health Wellness & Lifestyle TV, she believes that eating healthy shouldn't be difficult and should never compromise taste.