S-Acetylglutathione in the Improvement of Alzheimer's Disease Symptoms
Mr. Audette contacted us hoping to share this incredible story with the world. After hearing it, we fully agreed and hope you do as well.
Who was Berthe before her diagnosis?
I met my wife, Berthe, by pure chance in a place where I had never been! We have been together for 17 years—17 beautiful years. We have been living with Alzheimer's disease for 7 years now. Before, Berthe had a lot of vitality, she was always smiling and active. She played a lot of golf and created paintings that were to die for. A few years later, she couldn't even write her name.
How did you notice the onset of the disease in your wife?
One day, while we were golfing, I really noticed that she was having trouble walking, her breath was short, she lacked strength and balance. She had had heart surgery in the past; but I had noticed specific details that concerned me in her behaviour, reasoning, speech, and memory.
How did the conventional medical world support you?
It took a while before we could get any help for Berthe: We first had to change doctors to find an understanding doctor and get an actual diagnosis of the disease. We then went to a specialized clinic for further tests, and her stage was determined to be between 4 and 5 [out of 7, between moderate and severe on the Reisberg scale]. At present, Berthe is taking two kinds of conventional medications.
How did the disease develop in Berthe?
With time, we experienced more and more incontinence, she was no longer herself. Fortunately, we made the effort to always talk a lot. When there is suffering, it is time to get closer to the person you love. Dialogue is the best remedy; it keeps the brain more alert. But she slowly lost the ability to speak, she was no longer able to make sentences, she searched for words and was afraid of being laughed at. And then came time for the wheelchair, because she was losing her vitality. What most surprised me was the change in her character, with more verbal, and even physical violence. There was a lot of discouragement too: She wanted to die, but I told her "OK Berthe, you're going to die: You at 108, and me at 100"—because we're 8 years apart.
How did you come to consider naturopathy?
I have suffered from cancer and personal problems myself, and I have always complemented my treatments with natural medicines, especially with my chiropractor who is a wonderful man and clinician. I wanted to do everything I could to help Berthe, so naturally I looked for anything that would help her.
What nutraceuticals have you used to help reduce disease progression?
It was my chiropractor who told me to go to the Panier Santé, a health-food store, where they suggested she take lion's mane, a medicinal mushroom known for its benefits to the brain. When the symptoms worsened, especially her mood, I was advised to take an oligotherapy formula. She went from an angry gorilla to a docile lamb, thanks to a liquid under the tongue! Also, Berthe had a lot of pain. The same shop advised me to use magnesium. The consultant was sure that it would help, and indeed, after increasing the daily dose, she had no more pain.
How did you discover the properties of S‑acetylglutathione in the treatment of Alzheimer's disease, and how long has Berthe been taking it as a supplement?
I was told about this fabulous antioxidant by the health advisor at the health-food store, in October of last year. I took two bottles immediately. By that time, Berthe had lost the use of her right arm and hand, her legs were not supporting her, and she was not doing well despite medication and nutraceuticals. Berthe started taking S‑acetylglutathione to help her nervous system. We saw the difference right away—it was obvious and significant.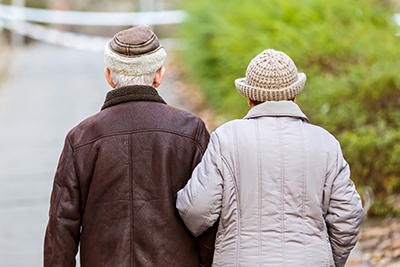 What improvements, both physical and mental, were observed as a result of taking S‑acetylglutathione?
After two weeks, Berthe began to recover the use of her arm and her speech. One day I told her: "Hey, Berthe, do you know what you just did? You just reached for your cup of coffee." Berthe replied: "My goodness!" and I said: "You see, Berthe, you must never lose faith!" Berthe found her smile again, her joie de vivre. In our community, the neighbours all tell Berthe that her eyes are sparkling again. Berthe has recovered some of her speech and can once again have a meaningful conversations with people. She can write again, and her energy is coming back: She can take a walk alone without a cane down the street and back! Taking S‑acetylglutathione has allowed Berthe to recover more than 40% of her abilities in just one year.
Did Berthe experience any side effects or interactions with this product?
No, not at all, and I would say it is a very safe molecule. What I find wonderful about my family doctor—who is open to traditional medicine and the use of nutraceuticals—is that she has never forbidden us to use supplements to help Berthe. On the contrary, she has always been curious and supportive. The results of the last evaluation tests, at the specialized clinic where we do the annual tests, are no longer declining: On the contrary, they are improving, whereas typically, Alzheimer's shows an ever-declining progression curve. The nurse couldn't believe it.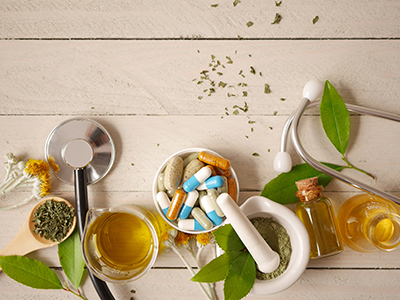 What message do you wish to convey through this testimony?
I call Berthe my little miracle! I believe that if conventional medicine were to talk to and learn from naturopathy, it would open up extraordinary fields of treatment. It would be better for conventional medicine to reach out rather than put up walls! Bridges must be built so that science and medicine recognize and use natural treatments such as S‑acetylglutathione.